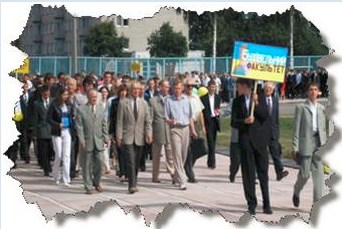 Training specialists at Sumy Agricultural Institute in speciality 7.092101 – "Industrial and Civil Engineering" began in 1989 pursuant to the order of the Ministry of Higher and Secondary Education of the USSR.
By order No. 229 of 13 July 1994 of the Ministry of Education of Ukraine, the licensed admission for students to the specialty was 75 in number (currently the licensed admission is 100 students). In 1993, the Department of Building Constructions started a postgraduate program, aimed at training specialists of higher qualification (speciality 05.23.01 – Building constructions, buildings and structures).
Since 1996, the Faculty of Civil Engineering has been training specialists for obtaining the corresponding Bachelor's, Specialist's and Master's degrees.
The Faculty of Civil Engineering has duly qualified specialists to carry out scientific research, planning and design at a level compliant with modern achievements of science and technology in the field of construction.
Training specialists in land management and cadastre at the Faculty of Civil Engineering of Sumy NAU was carried out from 2004 till 2016. In 2006, a professionally specialized graduating Department of Land Management and Cadastre with the licensed admission of 50 students was established.
In 2014, speciality majoring in 6.060102 "Architecture" with the licensed admission of 30 students was opened.
The faculty's potential creates an opportunity for constant contract-based and state-financed research.
Lots of faculty's alumni hold management positions in different design and construction engineering organizations. The enterprises give positive feedback on the training quality of specialists at the Faculty of Civil Engineering.