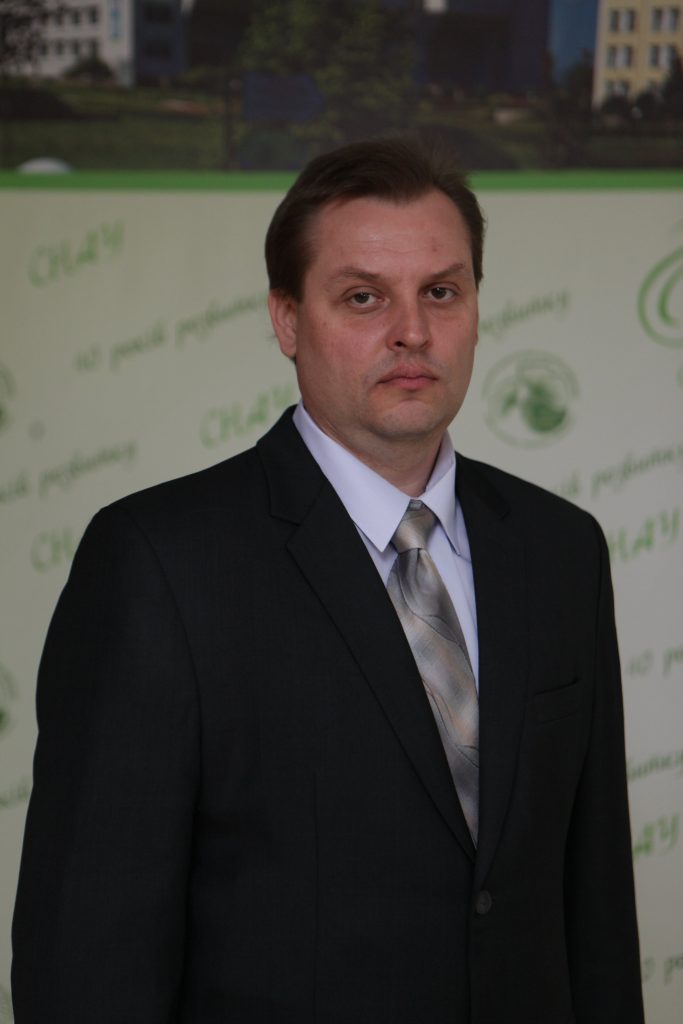 Senior Lecturer of the Department of Architecture and Engineering Research
Born Feb 16 1975 in the Pisky village, the Buryn district, the Sumy Region.
1982 - 1990 studied at a secondary school.
1990 entered Sumy Building College, graduated as an engineer-builder-manufacturing technician in 1994.
Since 1995 he has been occupying various positions at SNAU.
2002 received higher education (extramural faculty of SNAU, "Industrial and Civil Building" speciality) and gained qualification of a construction engineer.
Since 2007 he has been holding a position of a senior lecturer of the Department of Architecture and Engineering Research of the Sumy National Agrarian University
Main Academic Subjects: "Geological Engineering", "Engineering Research", "Architecture of Landscaping and Urban Planning".
Area of Research: Mobile, advanced temporary light-weight structures of common use.
Grant, state-financed and contract-based subjects: GT (code: 8-6-6/06-15 GP). Project design "A General Plan of the Verkhosulka Village, the Bilopilskyi District, the Sumy Region". Supervisor: I.Vysochyn, 2016.